Post by Dave on Nov 16, 2013 1:13:54 GMT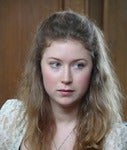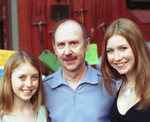 .
Therefore, I have extracted and uploaded this very moving segment of the concert - culminating in Hayley's performance followed by the lone bugler. For anyone who is interested, it can now be found on the National Memorial Day page on the HWI website. I may be an old sentimentalist but I cannot recommend watching this video highly enough.
The people involved are: Michelle Baugh, daughter of Richard Githens who died in Vietnam when she was a baby, and his fellow soldier and friend Chuck Gregoire. Their moving story is told by Gary Sinese and actress AJ Cook and as you will have seen, Michelle has already tweeted her thanks to Hayley for her part in this tribute.
National Memorial Day Concert 2011 (Vietnam segment) 19 minute video
If your connection is less than 1 mbps, you may have to pause the video sometimes to let it catch up.
Cheers, Dave
Hi -
Hayley being in Viet Nam has brought to mind her Memorial Day performance in Washington, DC, in 2011.
You can see it at the link above.
Who would have thought that just two-and-a-half years later that she would be performing at the very area where Richard Githens died. Ha Noi, where she performed, (haven't seen anything on it yet to confirm), is in Quang Nam Province, the province given for his death in the site below.
www.vvmf.org/Wall-of-Faces/18708/RICHARD-E-GITHENS
BobS
Thank you Bob for posting a reminder of Hayley's performance that day as part of the Vietnam segment of the concert. The complete 19 minute video you linked to is one of the most moving performances Hayley has ever been involved in - and if A J Cook couldn't hold herself together while she told Michelle's story, what chance did Hayley have, singing immediately afterwards? Lots of soothing Ennio Morricone background music from The Mission during the telling of the story, too.
It was a very difficult performance for Hayley in the circumstances and I'm sure she will remember the story, Richard Githens and Michelle during her current visit to Vietnam. The thread about that is here

hwi.proboards.com/index.cgi?board=Concert&action=display&thread=6809
I believe that Quang Nam province, where Richard Githens is stated to have died, is near Da Nang in the former South Vietnam, which was a major US air base way back then (the busiest airport in the World at the time). Hayley is currently in or near Hanoi I think, which is well to the north, the capital of Vietnam and the former North Vietnam. I wonder if Hayley will get the opportunity to visit Quang Nam?
Dave