Post by Dave on Aug 12, 2010 23:39:12 GMT
Quoted from the
Hayley's 2010
Album thread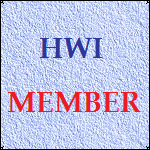 I have to admit that I don't understand your observation, Chantelle.
I don't know who Nick Jonas is.
Nick Jonas was Camilla's "co-star" in her recent Les Mis performance(s). He is also 1/3 of the popular boy-band "The Jonas Brothers." Basically, when THIS picture-
appeared, the "blogosphere" (at least on the American side of things) went CRAZY with a bunch of teeny-bopper girls squealing, "OMG! Who is this girl and why is she kissing OUR Nick?!"
There was a lot of "Camilla hate" going down in Twitter-land for a while, so I'm suspecting a lot of those followers aren't true-blue fans!
Hi Chantelle,
Your explanation is very interesting as it reminds us that apparent popularity (such as the number of followers, and even record sales) may be at least as dependent on "exciting" and media-friendly events occurring as they are on musical talent and ability. The Camilla Kerslake example that you gave seems to be a good example of that - and it seems to be something that Camilla enthusiastically threw herself into (but correct me if I'm wrong). I can't really see Hayley doing that sort of thing - or a "Madonna/Lady Gaga", nor a Jordan type of exposé (not that anyone would want her to!) so her management and record company will have to find other ways to attract media, internet and retailer attention to help promote her new album. I wonder what these should be?
Which neatly gives me a good excuse to open up the new sub-board for the new album, in order the start a thread entitled "Ideas for promoting Hayley's 2010 album" - so here it is!

All constructive ideas and suggestions are welcome in this thread - but
let's keep it positive and practical
please and not use it in any way as a vehicle for negative criticism of Hayley's management or record company for what may or may not have happened in the past - this is not the place for it.
We want them to consider adopting our ideas, don't we? And so, we should remain
constructive and positive
throughout.

Thanks,
Dave