Post by Libby on Nov 4, 2015 7:18:07 GMT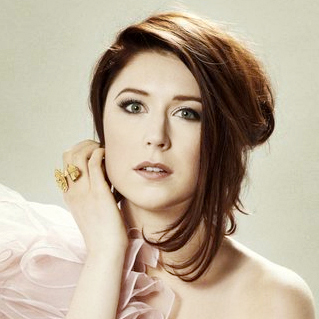 Simba, don't "speak" to me as if I've never listened to a Hayley album before. No, it's not her most nasally song ever, yet it's still more nasally than I prefer to hear. The point is, it's good, but not amazing. Sorry we don't agree, but that's the way it is. Moving on...
Well I'm sorry, but it did seem you had forgotten what Hayley sounded like in her recordings the last couple of years if you had to call this nasal. I more than anyone else have been very critical about Hayley's vocals, and there was a point when I brought up the whole nasal/flat technique that she's been using....you didn't agree with me then. It's all relative, I don't have a problem with us disagreeing nor with you not liking this song a lot, that's up to you. But if you found this nasal, It'd make sense that you despised some of her last recordings and performances. Though clearly, that's again not the case.
Simba, how do you know that I don't think Winter Magic is nasally? Could it be because this album is now 6 years old, and you have not been a member that long? Except, I know I've brought this up in the last few years. But of course, I don't expect you to remember all of my posts. But is it really necessary for me to list every song Hayley has sounded nasally in just because I brought up nasalliness? Anyway, as I said, it ISN'T her most nasally song, but it's still MORE nasally than I'd like to hear. The only reason I'm concerned about it is that it makes me worry that her own album will be this way, too.
Comet, Bob stands for Battle of Britain. I don't remember all of the songs. It wasn't the songs I didn't like, though they were certainly old-fashioned for me. It was how nasally and thin her voice sounded in the songs. That was in 2010, before she recorded Paradiso. At the time, I was worried about how her next album would sound because of this, as well as (yes, Simba!) her most recent album, Winter Magic, which I found slightly disappointing (more due to song selection than vocals, though). However, Ennio Morricone helped improve her vocals greatly, and that has lasted (for the most part) ever since. I just hope she doesn't start up the nasalliness again. I wish she'd record her songs the way she sang her Madison concert setlist.