Post by Dave on Jun 24, 2008 21:51:25 GMT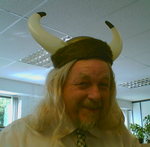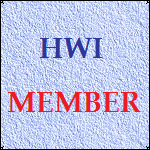 But there is one thing, which really is not a big deal but I find it was recorded (I don't know the technical word for it), a bit loud, a little too high. I have to turn the volume down a bit compared with the rest of my CD's. It is noticeable on "I Believe" & several other songs, when Hayley sings strong, not when she hits any high notes.
Do You all know what I mean?
Again it does not take anything away from the greatness of this Hayley Master piece.
I would like to know what others think about that. (Or is it just me)?
...yes, I agree with you about the recording. I too have noticed that I don't enjoy it so much if I play it too loud, and that Hayley's thrilling powerful notes then seem to shriek a bit.. I think this is a testament to the sheer power that Hayley's voice now has. I'm not really sure why we are hearing this effect, it doesn't really sound like clipping or ringing, but with digital music, there are other distortions that can happen. I'm sure there are others here who know more about this than me.
Hi Howard and Martin,
Well spotted, both of you. This effect is something i mentioned to Roger a few days ago in relation to "Time" but in fact, it is present throughout the album. I have been wondering if anyone else would remark on it. I have analysed the audio waveforms and as it might make an interesting subject of its own, so I have started a new thread about it.
The main reasons that several tracks on Hayley Sings Japanese songs sound "loud" are that their dynamic range (range of loudness) has been compressed more than usual for Hayley albums - and the peak audio has been limited too. This means that the quiet parts have been increased in loudness and the loudest sounds have been "squashed down" so they are all at the same loudness (originally they will have been at diifferent loudness levels).
This technique used by the audio engineers is called dynamic compression and limiting - and it is is commonly used for pop albums to make them sound loud all the way through. For some reason that mystifies me, people who buy pop albums are thought to like this - everything sounding loud.
Doing this does have some advantages - in noisy cars for example, you can always hear the quiet notes - because there aren't any! They are all made louder. Digital radio and TV uses it too because they can squeeze more channels in - and again it helps to hear the quiet bits in a noisy environment.
But it reduces the quality of the recording and for me, takes some of the enjoyment out of it when listening at home on a decent sound system where you could have heard even the quietest sounds - if they'd been left alone. The compression and limiting can also sometimes be heard by sensitive ears, perhaps by the sound sounding "strained" at times and this would apply partyicularly to a singer like Hayley whose delicate voice is what she is all about. Some of thet delicacy is undoubtedly lost when too much compression and limiting is applied to what Hayley originally recorded and that may be what the two of you can "hear".
They didn't go completely mad with the Japanese album but I too can 'hear' the additional compression used and I can also measure it. For those who understand these things, here are the mean Peak and RMS (average) sound levels for
Pure
(which was made to the highest classical music standards) and
Japanese Album
(which seems to have been made to some kind of pop standard).
In digital music, 0 (zero) decibels is the maximum possible "loudness" without distortion and increasing negative values indicate quieter and quieter sounds.
Peak Sound Levels:
Pure: 0 dBA to -2.7 dBA (depends on which track).
Japanese: 0 to -0.4 dBA (depends on which track).
Mean RMS (average sound level)
Pure: -16.8 dBA
Japanese: -12.1 dBA
Range of mean RMS (average) sound levels on individual tracks:
Pure UK: -14.1 dBA (Pokarekare Ana) to -18.9 dBA (In Trutina)
Japanese: -9.5 dBA (Wings To Fly) to -13.9 dBA (I Am A Thousand Winds).
You can easily see that Japanese album has been recorded significantly "louder" than "Pure" - all Pure tracks are quieter than all Japanese tracks. Treasure is in between.
I have no objection to albums being recorded "loud" at their loudest parts but I don't like the quiet bits being increased artificially after recording by sound engineers - not even for pop albums. Making all the loudest notes equally loud also annoys me. Not all pop albums are made like this and I don't think any more of Hayley's albums should be.
Bring back the superlative recording and engineering standards set in Pure, I say!
Cheers, Dave
PS But it's still a pretty cool album!