Post by Libby on Nov 4, 2014 5:38:34 GMT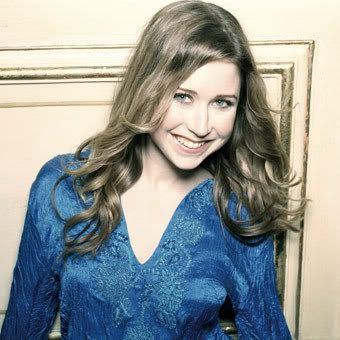 But I like Jackie Evancho...
But back on topic, I agree with Katherine recycling material. Her style is not my favorite, but she's not untalented (not that I'm insinuating anyone here would or would not say that). But Hayley I think overall is the superior artist, especially in terms of uniqueness and adventurousness. Willingness to push boundaries. I think we'll see that with this next album. From my personal perspective, Hayley seems to be A) writing quite a bit for this album, and B) approaching it with great care. I don't know exactly what it will be, I can't pretend to, but judging by the efforts Hayley has decided to show us, I know it will be something she will be a part of, something she will be proud of, and definitely something worth enjoying.
-Taylor
You're right, Taylor, I was not trying to insinuate that Katherine is not talented. She sings opera much better than I could, certainly. I think lots of singers/performers have talent, but that doesn't mean one's talent will be enjoyed by everyone.
Yes, I believe Hayley is superior to KJ as far as originality goes. But since Hayley is not an opera singer, you can't really compare their vocal talents, because that's all a matter of taste, I think. But then again, as I touched on above, Sarah Brightman is superior to KJ as far as vocal ability
and
originality. Much stronger and more versatile. And especially when you use the words "uniqueness and adventurousness", that also describes Sarah Brightman perfectly, and I would say she's done a lot more unique and adventurous than Hayley has, too. But then, I think she's done adventurous more than any other CC artist you can think of. If you can think of someone that can compare with Sarah on that level, I'd like to know who that is. I don't really expect Hayley to do anything that resembles Sarah, mind you; that's not her style. But going by history, Hayley's own material is always exceptional, nearly always my favorite songs out of all her other ones. So, the adventurousness and uniqueness I hope to see in her is more beautiful, original songs.

And, maybe, just maybe, a Hayley Sings Taiwanese Songs album!