Post by Mark on Feb 12, 2009 10:43:02 GMT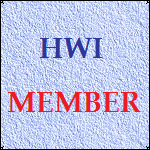 Musicfan, I can understand your view, given the videos you have heard. I would just like to explain that in Via Dolorosa, the keyboardist accidentally played the whole song down a semitone, (as he had left on a transposing button which had been used for a previous song), and this threw me out when it came to the chorus.
I'm sure you will understand that a singer relies a lot on muscle memory, and when it came to the chorus, I hadn't learnt the interval jump, but instead the note itself. Hence I sang the wrong note and it sounds awful I know!!!
Also, I do hear where I occasionally went a little sharp, and I certainly did cringe a little, but this happens to a lot of singers when they are nervous. At this concert I was aware that I was being directly compared to Hayley which, I have to say, did add some pressure!
I'm not trying to make excuses for myself, and I respect your opinion based on the videos, but just wanted to explain a couple of things.
Warmest regards
Sophie Westenra

Hi Sophie
Firstly, can I just say that its really lovely to have you here with us as a member and I do hope that when time allows, you will feel able to drop by and say 'Hi' to let us know how things are going. I think from the responses you have already had since your post, you may have gathered that there is alot of support for you here and I also have nothing but admiration for the way you performed through all the distractions and problems and although I would never have guessed, nerves too
.
Like many others here, I too just missed meeting you when you were over here on the 'Pure tour', although I did have the pleasure of meeting your mum when she was over here at the end of 2007. Count me in also on the front row if ever you should plan to perform here in the UK. Having said that, I am definitely planning to come to NZ at some point.
I was very much reminded of you last night - well I was at Hayleys Oxford concert
i.postimg.cc/9fYxy370/smilie-big-grin.gif
when Hayley sang 'How Many Stars', the first time I have heard that song live and it made me think of Hayley's DVD 'Live In NZ', where you perform 'Across The Universe Of Time' as a duet. with her. That is my favourite track on the DVD

May I wish you the very best of luck with whatever it is you decide to do in life and I hope one day to meet you in person.
Lots of love
Mark x