Post by jameskparker on Aug 17, 2015 23:50:46 GMT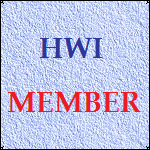 I definitely am a GREAT fan of angelic Hayley Westenra! I'm always thankful that I could ever get a chance to know her. The first time that I heard her performance was in Disney's Mulan 2. I wondered :"wow! How angelic!". Afterward I watched a few videos of her in YouTube. I heard "Majesty", "Peace Shall Come", "Heaven". But as I heard "Mirai He" I instantly fell in love with her voice and I said :"well now I know who's music is deserve to be loved"...
Then I gathered her whole albums and song! I earned her international albums, regionals, compilation and rest of her duets and mp3s. I loved her songs a lot and I never could set a personal top 10 list! Because it's dead hard to decide. But I guess "I'm Kissing You", "Songbird", "Never Saw Blue", "The Water Is Wide", "Tsubomi", "Qanta Qualia", "On The Wings Of Time", "Nada Sou Sou" and etc are my favorites.
I'm very happy that Hayley is the fastest-selling classical début songstress and I'm proud that she has worked with Mastrio Ennio Moricone and Celtic Woman.
Your forum is wonderful!!! I used to check your conversations for months before I great an account. There are many hardworking and active members that talk about Hayley's career and news. This forum is here for about 12 years and I should add that you guys are so loyal about Hayley. I believe that nobody will born like Hayley, her voice is a treasure and we shouldn't let this gem to be forgotten.
PS: I think I won't be an active member in your fourm, because my English is so horrible (but I understand every single word that Hayley sings and she tought me so much) so I guess I wouldn't be a full time member. And unfortunatemy I'm so busy and I have a lot to do. But I try to show up!! XD
Best wishes grant!
Welcome from me too Sapphire Rain. I'm a big Celtic Woman fan too. Was thrilled to see Meav come back for a month. Met my Lovely Lark too !