Post by Ross on Feb 17, 2013 8:15:34 GMT
The lovely summer weather in Christchurch was almost ruined today for Fiona's concert but luckily the rain never came and the temperature was pleasant which was great for an outdoor concert in Hagley Park.
This was a free concert so a good crowd of around 2000 turned up for another great concert from Fiona and the band. Great to see Ian there back from the cold London lol.
John videoed the concert so expect a you tube video sometime soon.
The concert started at 3pm and Fiona started with a new song for the band called
Sweet Georgia Brown
a 1925 jazz by Bernie and Pinkard.
Then a regular song from Fiona called
Tangissimo
.
Then a beautiful rendition of
The Love Theme
from Paradiso.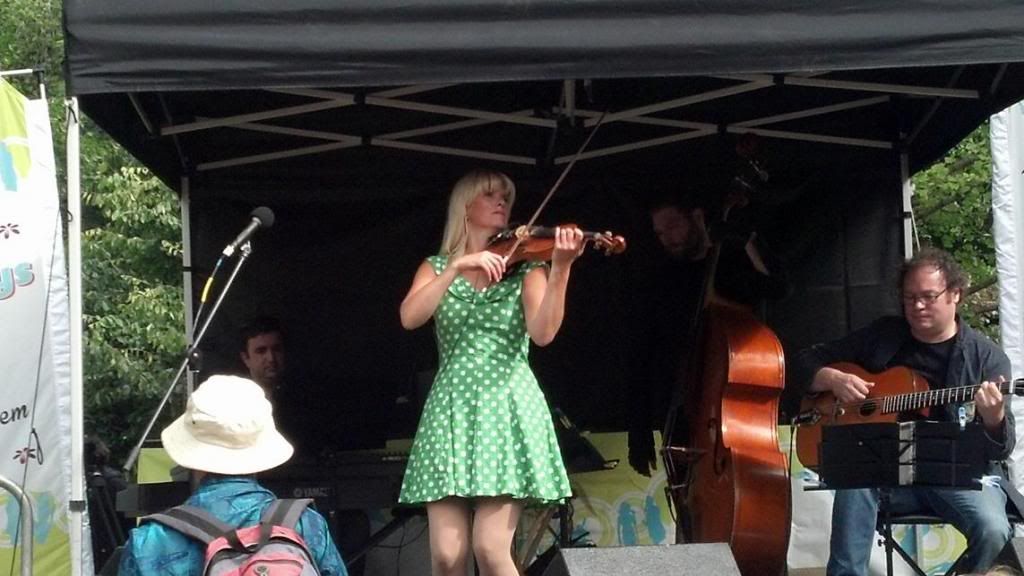 Tchavolo Swing
was next and then
Memories
with Fiona suggesting we all think of being in France sitting on the pavement drinking.
Another new song for the band was the jazz song
Caravan
(sung by Duke Ellington 1936 and composed by Juan Tizol).
Then an older song called
Far Away
written when Fiona was homesick a few years ago.
Then one of my favourites
Firefly
.
And the first half was finished with the all time classic
Memories Of Martin and Mary
.
The second half opened with the new song
Full Moon
and then
Sunrise Sunset
from Fiddler On the Roof.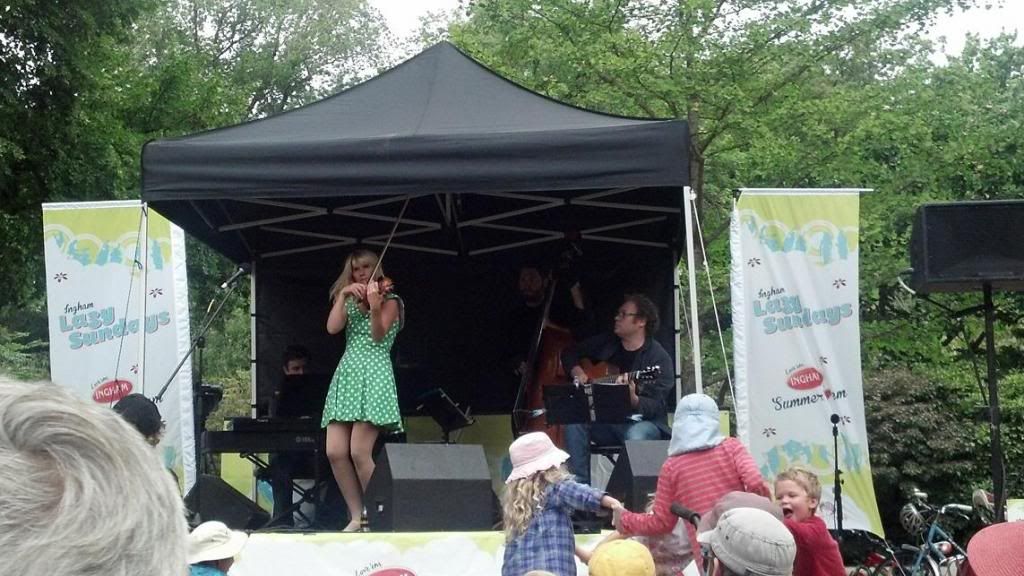 My Pal The Gypsy
was great and then my all time favourite (and I think the crowd agreed)
Cathedral Tango
The next song was brand new and ties in with Fiona thinking her next album will have a Swing theme. It is called
Swing Driven Thing
and was a Gypsy Waltz.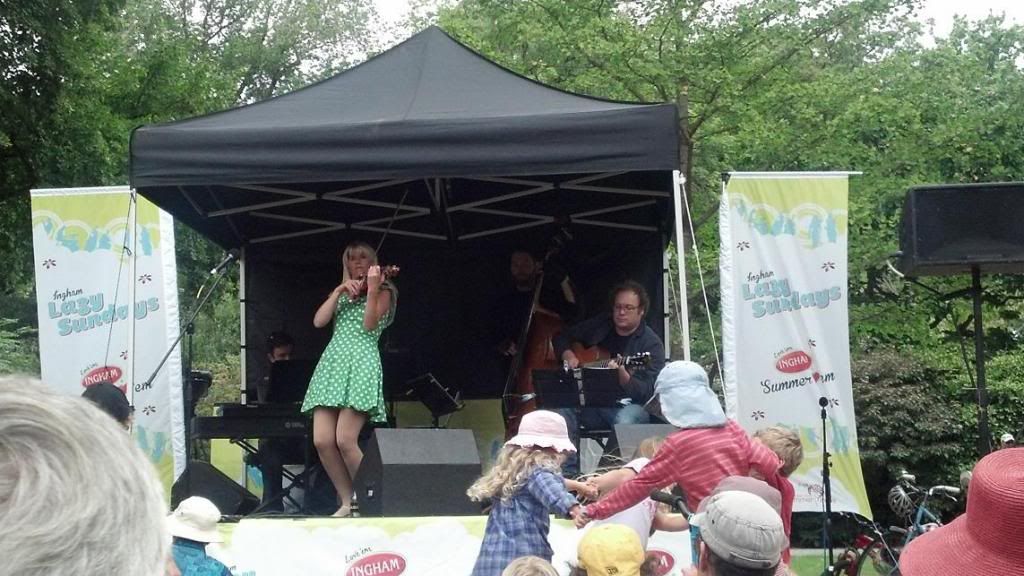 Next was the beautiful
The Willow Tree
which was appropriate as the song was written about the Botanical Gardens where the venue was.
Then the last song was the fast paced
Dark Eyes
.
But the enthusiastic crowd wouldn't let Fiona leave without an encore and so the last song was
Calm before the Storm
and with the two year anniversary of the February quake coming up it was a great way to finish the concert.
Afterwards I managed to see Ian and Fiona and told them I will see them at the next concert in March
i.postimg.cc/9fYxy370/smilie-big-grin.gif
i.postimg.cc/9fYxy370/smilie-big-grin.gif
i.postimg.cc/9fYxy370/smilie-big-grin.gif
i.postimg.cc/9fYxy370/smilie-big-grin.gif