Post by anshita on Jul 17, 2010 7:38:54 GMT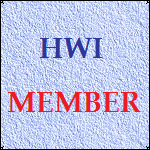 I like hearing Hayley sing in Japanese as well, but when I see some of the videos on YT, many criticize to her way of pronunciating the words. I don't know Japanese, so I don't know whats wrong. But Hayley really sounds marvelous in anything.
But what do you mean by "strained pitch"?
Some have said the same of her pronunciation of German in Bist Du Bei Mir, but all I hear is a beautiful voice. Of course, I wouldn't know.

I guess I mean that it's a strain for me to sing in certain pitches that Hayley does.

I don't know how else to describe it. But on HSJS2 it's just that it's way too high for me, especially Flower, and Love Love. Tsubomi is a stretch.

I also have trouble going from singing lower, and all of a sudden going really high, like Hayley does in Crescent Moon (through all the TEARS that my eyes have shed).
Some songs of Hayley's are easier for me to sing along to, but others are very difficult and I have to try to harmonize. (Harmonizing is like what Hayley often did in Hallelujah w/ the Canadian Tenors).
Hello Libby,
I'm not very sure on Bist Du Bei Mir, but many also criticize on the German version of Wiegenlied. Perhaps we should ask the German members here? But indeed, all we hear is a beautiful voice.
i.postimg.cc/9fYxy370/smilie-big-grin.gif
Oh, I see... But anyway, I believe it's not good to try to strain your voice by attempting to hit high notes which may be a breeze for the singer, but hard-work for you. I sing as well, though I'm not a Soprano. But many times I try to sing along with Hayley's high notes, not an easy job! Even notes in Silent Night are hard for me. My voice cracks. Not a pleasant thing to hear, hahah! For me and for anyone around...
Cheers,
Anshita