Post by grant on Oct 22, 2009 19:09:01 GMT
From Darkness into Light
I have never liked getting up early but, if I was going to make the most of today, there had been little option but to set my alarm for 6am! Leaving home in the pitch black, I drove to Long Eaton to connect with a train service that would see me in London by 9.30am. It's chilly but dry thank goodness.
Something else I'm not used to is the rush hour in London and the Piccadilly line was heaving – I couldn't see the platform let alone the approaching train!! As I walked towards Horse Guards Parade I spotted a solitary figure ahead of me whom I instantly recognised as Richard. Quite bright now and looking promising for the day.
Gordon joined us around 11am and soon after we spotted Nicola from Bedlam who stopped for a quick hello before heading off, no doubt to find out where Hayley is. Not sure what time it was but I glanced around and spotted a familiar face emerging from Admiralty Arch. We made our way over and, as soon as she spotted us, Hayley waved, a beaming smile on her face.
We managed to chat for a few minutes but Kathryn is aware that they are 10 minutes late for a meeting with the army and they quickly scurry off for their appointment.
Shortly after, a taxi drove onto the parade ground and right up to the archway. There is much bustling of dignitaries as Dame Vera Lynn alights from the front seat and happily poses briefly for a few pictures. At 92 she looks amazing.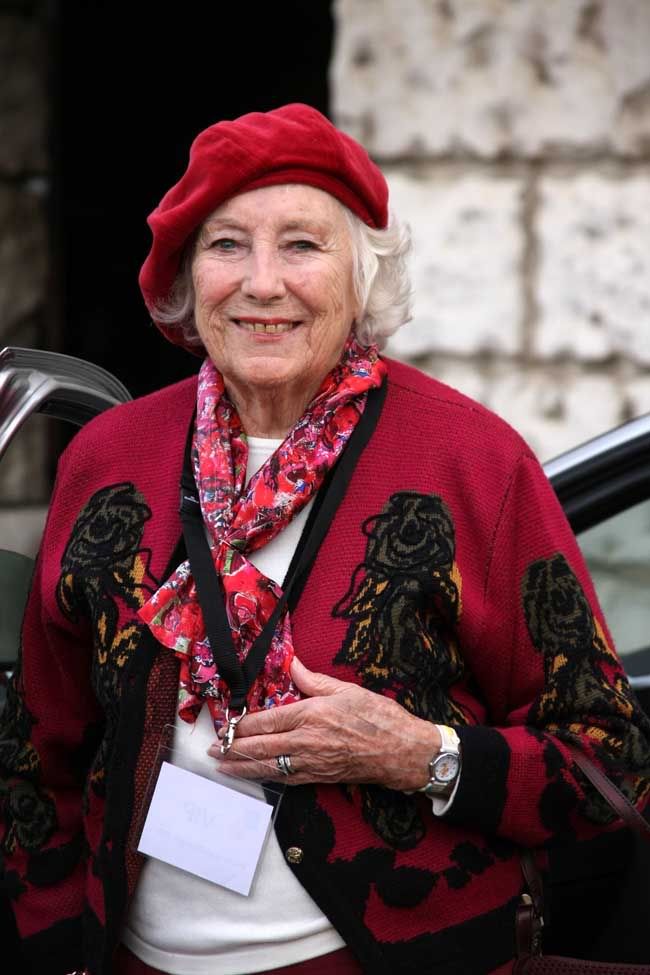 It looks as though the main proceedings will kick off at 12.30pm so we kick our heels for a while and watch the Guardsmen being given their orders whilst various British Legion officials sort out the details of the launch. Whilst all this was happening, the band, in their smart red tunics and Busby's marched in.
As 12.30 approached, Dame Vera, Hayley, along with army and RBL top brass reappeared with Dame Vera and Hayley, along with Kathryn, settled in the small covered area housing the sound equipment at the rear of the stage until it was time for them to go up onto the stage itself. Up to now, we had stayed at the rear to make sure we saw as much of Hayley as possible and she did manage a quick grin in our direction as she passed.
More later
Best wishes
Grant