Post by Dave on Mar 25, 2009 15:47:34 GMT
(quotes copied from the
Hayley Sings Japanese Songs 2 thread
[/url])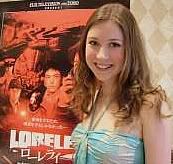 ...
Hayley will be appearing on NHK-TV next Tuesday.
NHK is referred to BBC in UK. It is a public broadcasting station network here and is well watched by many Japanese. Hayley will be watched by many Japanese and her popularity will be increased more, I am sure. She is known here but still not very well known yet. Appearing on TV sure effects the the popularity and I think HSJS2 will be sold more. I am very curious how the Oricon Chart would be affected by this.
Best wishes. Maya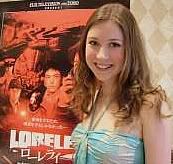 Yes, I will try to record it.
What will be the best way to show it to you and others who are interested in?
To record, I usually use a hard disk recorder and burn it to DVD that can be playable by a regular DVD player. Converting from DVD format to mpg or avi would be better for upload, I think.
Youtube will not be my choice and what I am thinking of is to upload to some site where you can access. Does HWI has some good site to upload? The size of the file will vary depending on the quality and the size. Is there any recommendation? Best wishes.Maya
Hello Maya!
Thank you for this exciting news and for offering to record Hayley's appearance on NHK TV next week, I am sure we can find a way for you to upload the file for us.

If you record only Hayley's appearance on the DVD (and not the rest of the show) the total file sizes at high quality would be about 300 megabytes for 5 minutes of video. How long that would take you to upload does of course depend on your maximum upload speed (over an hour at 500 kbps) but if you are willing to do it, I will find a way for you to upload it.
You would not need to convert the files, you could just upload the entire contents of the VIDEO_TS folder from the DVD as I have some good conversion software.
Are you familiar with FTP (file transfer protocol) and able to upload using it?
Cheers, Dave