Post by martindn on May 2, 2008 23:42:13 GMT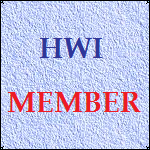 Is it OK to call you "Hayley"?
I've had some time to look at YouTube videos about and for you and you are, without a doubt, one of the greatest singers of all time.
I'm somewhat of a fan of some new age music and love Celtic Women, Enya, and Clannad (particularly Maire Brennan -- Enya's sister). That music is part of my heritage, as well.
You're making me fall in love with opera arias and I was not much of a fan of that sort of music before.
In short, you are a beautiful woman, one of the most gifted singers of all time and, from all I've seen, just a beautiful person. I look forward to your future efforts and hope to catch you in concert someday soon.
Is there any type of music you do not like?
Wow Prairie, and you haven't even met her. But you have her summed up pretty well. For me, I loved her music for a long time, but it was not until I met her that I realised just what a beautiful person she is. If you ever meet her, don't let her smile at you, or you'll be done for, as I was.
Martin.