Bamafan
Maestro


member is offline




Ever looked at both sides? I have.





Joined: Sept 2011
Gender: Male


Posts: 981
Location: Maylene, Alabama, USA

Re: Never Saw Blue
« Reply #30 on Feb 12, 2012, 11:01pm »

---

Yeah it's a great song. Whenever I listen to it, I'm reminded of the "Hunger Games" book (I accidentally hit the repeat button one night when reading the book and I fell asleep with it still playing). It would be really cool if it got released as a single, but it seems a bit late for that now.

-Best from Bama

---

Hayley's #1 fan in Alabama. Roll Tide!
Jenny A
Full Member


member is offline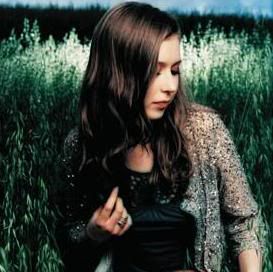 Joined: Mar 2008
Gender: Female


Posts: 194
Location: Kansas- USA

Re: Never Saw Blue
« Reply #31 on Feb 23, 2012, 5:58pm »

---


Feb 12, 2012, 11:01pm, Bamafan wrote:

Yeah it's a great song. Whenever I listen to it, I'm reminded of the "Hunger Games" book (I accidentally hit the repeat button one night when reading the book and I fell asleep with it still playing). It would be really cool if it got released as a single, but it seems a bit late for that now.

-Best from Bama



It's interesting how that happens. The first time I ever heard one of Hayley's songs, before I knew her name, was on someone's Phantom of the Opera-themed myspace (I'm a huge Phantom Phan). It was Dark Waltz. It doesn't happen as much now but for the longest time everytime I heard that song it reminded me of Phantom of the Opera.

Jenny♥

---