roger
Guest

Re: Hayley's First Two Albums
« Reply #45 on Jan 21, 2009, 12:00am »

---

Hi Dean,

Yes, I have used Marbecks on a number of occasions and they have always been pretty good. Most recently, I didn't receive email confirmation that it had been shipped and it took slightly longer than it should but, overall, they seem very reliable. If you can get the pair for £25, that sounds like a good deal.

Roger
grant
Maestro


member is offline








Joined: Jul 2006
Gender: Male


Posts: 8,622
Location: Spondon, Derby UK

Re: Hayley's First Two Albums
« Reply #46 on Jan 21, 2009, 12:05am »

---

Hi Dean

I haven't used Marbeck's personally although I'm sure several members have, including Roger if I'm not mistaken. £25 is certainly a good price for both CD's especially as that includes delivery!

I think I paid that for the original "Hayley Westenra" in Oxford Street in 2005.

You'll find them very different from how Hayley sounds now but I still love them both and play them quite regularly.

Best wishes
Grant

---
Dean McCarten
Maestro


member is offline




Hayley is the Best







Joined: Jun 2007
Gender: Male


Posts: 729
Location: Cumbria, UK

Re: Hayley's First Two Albums
« Reply #47 on Feb 28, 2009, 6:47pm »

---

OK, I've finally got around to ordering these from Marbecks today for a very nice £23.
So this month will be a good month for Hayley CD's for me, 4 new CD's this month.

p.s I like the Hayley eBay Banner at the top of the forum now

---

Dean McCarten

Web & Systems Developer & I.T. Security Professional

Cumbria, UK
Dean McCarten
Maestro


member is offline




Hayley is the Best







Joined: Jun 2007
Gender: Male


Posts: 729
Location: Cumbria, UK

Re: Hayley's First Two Albums
« Reply #48 on Mar 17, 2009, 10:55am »

---

They arrived this morning via parcelforce, I have just started to have a listen

---

Dean McCarten

Web & Systems Developer & I.T. Security Professional

Cumbria, UK
Jillian
Global Moderator

member is offline








Joined: Nov 2008
Gender: Female


Posts: 2,612
Location: Queensland, Australia

Re: Hayley's First Two Albums
« Reply #49 on Feb 1, 2010, 11:19am »

---

I just got my credit card, so I'm going slightly nuts with it! No worries, I have the money saved up! I pretty much only got it so I could buy my Hayley CDs!

I ordered 'Hayley Westenra' off Marbecks. I didn't get 'My Gift to You' as I think I might get that one on Itunes -- or buy it in hard copy later. Need to spread things out a little!

---

http://www.hayley-westenra-international.com HWI Main Websitewww.mirusia-online.com Mirusia Louwerse Fan Site
Sandy Wilderness Girl
Maestro


member is offline




shhh....im listening to hayley





Joined: Apr 2009
Gender: Female


Posts: 627

Re: Hayley's First Two Albums
« Reply #50 on Feb 2, 2010, 8:38am »

---


Feb 1, 2010, 11:19am, Jillian wrote:

I just got my credit card, so I'm going slightly nuts with it! No worries, I have the money saved up! I pretty much only got it so I could buy my Hayley CDs!





Hey Jillian……………..Just thought Id mention hey…..if u want to put some seriously awesome figures on that card……send me a copy hey… .my dad says im good at it hey………ive really boosted his spending power hey… .
Sandy.xxx

joanne
Senior Member


member is offline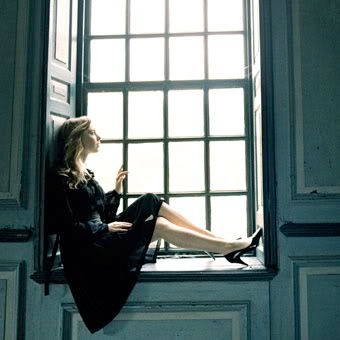 User jography on twitter, tennnisfunk on youtube





Joined: Apr 2010
Gender: Female


Posts: 270
Location: Singapore

Re: Hayley's First Two Albums
« Reply #51 on Apr 19, 2010, 6:30pm »

---


Feb 1, 2010, 11:19am, Jillian wrote:



I ordered 'Hayley Westenra' off Marbecks. I didn't get 'My Gift to You' as I think I might get that one on Itunes -- or buy it in hard copy later. Need to spread things out a little!



Hi Jillian and everybody,

I was trying to get the first two cds on Amazon.com, but the amazon users who sell the cds don't ship to Singapore. I'll be visiting Melbourne and Tasmania in June; since you live in Australia, I was wondering if you would know if the cds are available in regular cd stores down under. I'm not very hopeful though since you had to get yours online too. Thanks!

Cheers,
Joanne

---

You are water on a hot summer day

for a thirsty daughter, finding her way.